Here are a few of the latest & greatest in stairway designs
that are sure to take your home to the next level (see what I did there.)
This photo from
Lisa Teague
is the essence of coastal chic.
The cute pastel colors accent the stairway in a way that's both trendy but not overwhelming to the eye.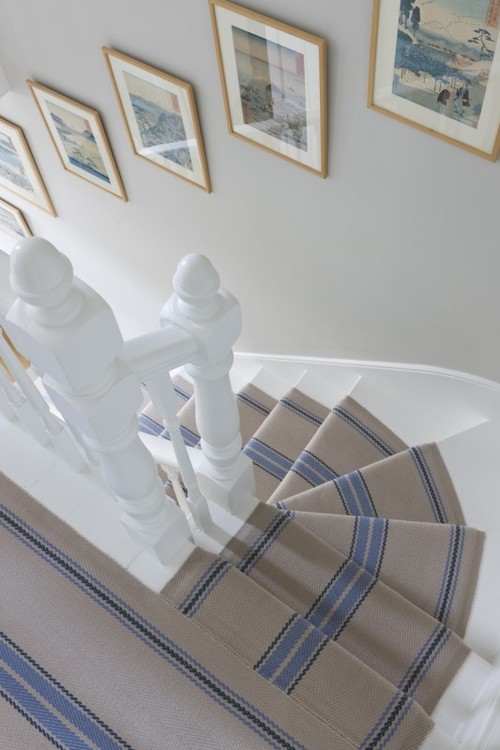 I am loving the country-linen trend going on right now.
The pattern is timeless and most importantly, comfortable.
The French ticking pattern has made a comeback and for good reason.
It is sweet, clean and instantly refreshes your home with that home-y feel we all want.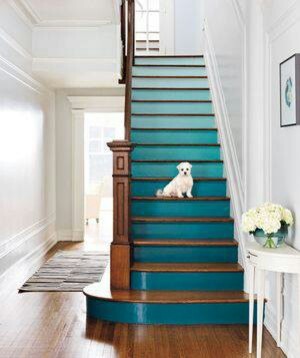 How cute is this?
The ombre effect is a trend that will be sticking around for a while,
so why not use it on what proves to be the perfect platform for the design.
Amazing!
The herringbone tile pattern on this staircase is sure to captivate anyone who sees it!
We love this design from Studio M Interiors.
My assistant, Jordanne, has admitted that she counts stairs whether she's going up them or down them.
Well, let's help out her OCD and give her numbers, like Bockman + Forbes did in this design!
Cute and practical!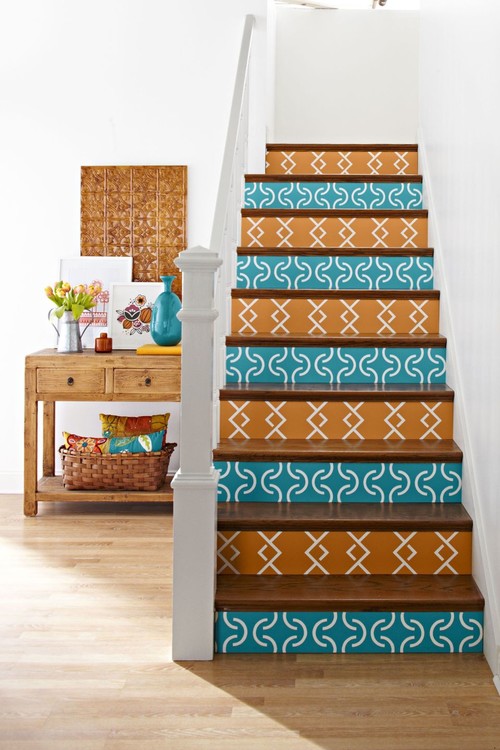 I love love LOVE this design.
The contrasting colors look beautiful and the pattern on the tile adds a new element to the home's aesthetic.
It's eclectic, fun and maybe even a bit Mediterranean?
For this project, we decided to add a touch of seagrass pattern along the stairway.
It's neutral, yet it adds depth in a place you wouldn't expect it.
It brightens up the room while also adding texture and it was the perfect touch for the Coastal Living Residence.